The crypto world is abuzz with the recent introduction of Polygon zkEVM and the exciting possibilities it brings to the table. In this comprehensive guide, we will delve into the potential of Polygon zkEVM and explore its implications for the upcoming possible MATIC airdrop.
What is Polygon zkEVM?
Polygon zkEVM is a new way to help Ethereum scale better. It uses a technology called zero-knowledge proofs to make it faster and cheaper to use. This works with other Ethereum tools like zkSync and Linea, so developers and users can keep using the same code and apps. With Polygon zkEVM, transactions happen faster and cost less, which is important for Decentralized Applications (DApps) in DeFi to grow. This helps more people use and benefit from these types of apps.

What Sets Polygon zkEVM Apart From The Regular Polygon Network?
The original Polygon operates as a sidechain, running in tandem with the Ethereum mainnet. In contrast, Polygon zkEVM employs a ZK-Rollup architecture that is constructed atop the Ethereum network. The significant differentiator lies in the fact that while Polygon is EVM compatible, Polygon zkEVM achieves complete EVM equivalence. The latter places its primary emphasis on emulating Ethereum's execution environment with the use of ETH for gas fees instead of MATIC.
Was The Airdrop Confirmed?
Certainly, it appears highly probable that there will be an upcoming airdrop specifically designed for users of Polygon's zkEVM. Sandeep Nailwal, one of Polygon's co-founders, dropped some significant hints on his X account, strongly suggesting that a substantial MATIC token airdrop is in the pipeline for zkEVM users.
Furthermore, he compared the current state of development for Polygon zkEVM and Arbitrum, noting that Arbitrum took over a year to reach maturity. This observation implies that we are presently in the early stages of zkEVM's development, affording users ample time to engage in on-chain activities that could potentially make them eligible for participation in the airdrop event!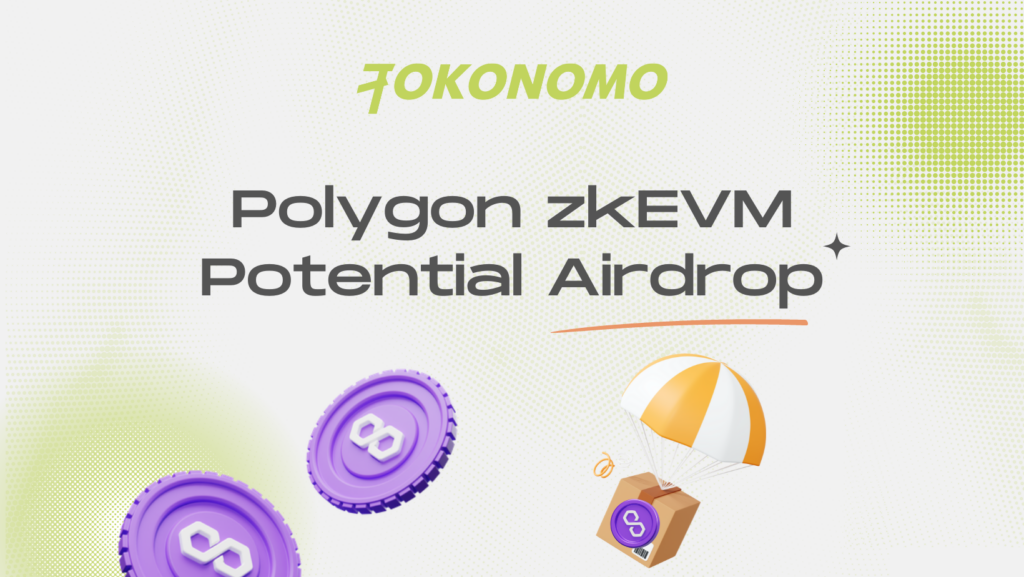 What is The Process For Receiving The Polygon zkEVM Airdrop?
The most effective approach for securing the MATIC airdrop involves actively engaging with the Polygon zkEVM mainnet. Here is a detailed step-by-step guide to help you maximize your chances:
Integrate Polygon zkEVM into MetaMask: Begin by incorporating Polygon zkEVM into your MetaMask wallet. You can achieve this by visiting ChainList and adding Polygon zkEVM. Please be aware that this network operates on the Mainnet Beta, so having some ETH to cover gas fees is essential.
If you have money on the Ethereum network, you can move it to Polygon zkEVM using the Native Bridge. This is a good option if you want to avoid high gas fees.

Another option is to use a third-party bridge like Orbiter Finance, which is endorsed by Polygon. Orbiter Finance even refunds a portion of the gas fees, up to 70%. If you have funds on Arbitrum, you can also consider using these third-party bridges.
Engage with Polygon zkEVM DApps: It's crucial to actively interact with DApps on the Polygon zkEVM network. Consistency in your smart contract interactions plays a vital role in qualifying for the airdrop. Below are some top-ranked DApps on Polygon zkEVM based on total value locked (TVL):

Decentralized Exchanges (DEXs):

– Quickswap
– Kokonut Swap
– Dove Swap
– Mantis Swap

Lending Protocol:

– 0vix
Bonus Opportunity – Join the Satori Finance Waitlist: Satori Finance operates on Polygon zkEVM and may conduct its own airdrop in the future. While it is still in its early stages, you can join their waitlist by providing your details here.
Double Bonus – Participate in the zkEVM Saga with Intract x Polygon for Free NFTs: Connect your wallet to the Quest Page and complete various tasks to earn free NFTs. These tasks may include signing messages, following social accounts, and posting Tweets. Finally, click "Get your NFTs" and follow the wallet instructions to mint your free NFT. Please note that you will need to cover gas fees in ETH for this process.
By diligently following these steps and consistently interacting with Polygon zkEVM's ecosystem, you can increase your chances of receiving the MATIC airdrop.
Airdrop Conclusion
When conducting an evaluation of an airdrop opportunity, it's essential to take into account various key factors. Initially, it's crucial to assess the probability that the project will indeed execute an airdrop in the near future. Subsequently, one should delve into the project's intentions regarding the number of tokens earmarked for airdrop campaigns, along with the level of complexity involved in participating in said airdrop. Equally significant is the examination of the token's utility, ensuring a tangible and meaningful purpose exists for participating in the airdrop. Lastly, a significant consideration when appraising an airdrop opportunity is whether the airdropped tokens are subject to any lockup period.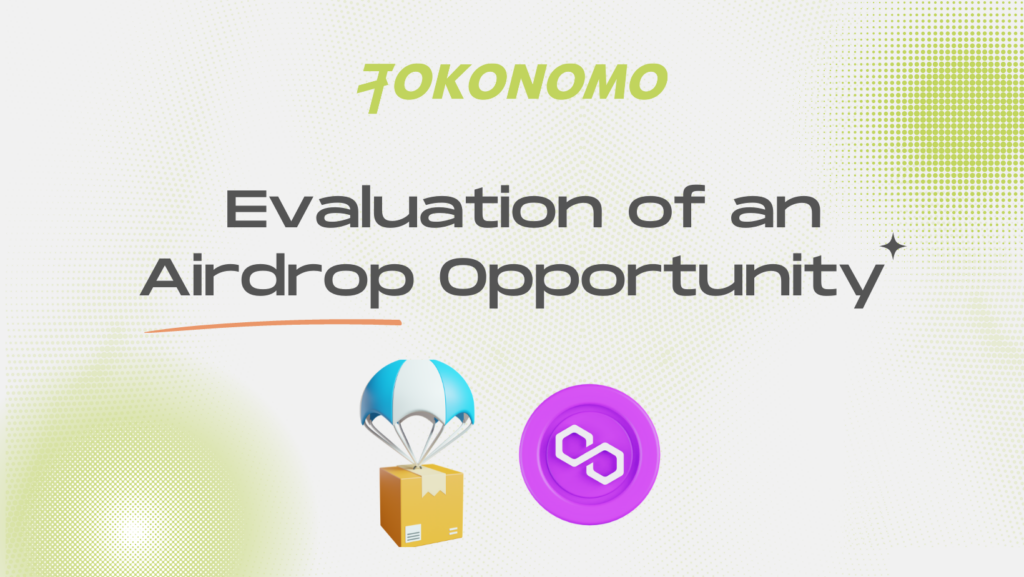 When it comes to the likelihood of an airdrop, it appears highly probable that a MATIC airdrop for Polygon zkEVM users may be on the horizon, as indicated by statements from Sandeep Nailwal.
Regarding the allocation of airdropped tokens, while there is no official confirmation available, Nailwal has hinted at the possibility of a substantial airdrop.
As for the complexity of participating in the airdrop, the process appears to involve the simple act of bridging to Polygon zkEVM and engaging with QuickSwap and other high TVL DEXes. It's worth noting that this may necessitate the possession of actual ETH to facilitate these actions.
In terms of token utility, MATIC serves as the native token for the Polygon blockchain. Despite the use of ETH for gas fees within Polygon zkEVM, there is a likelihood that MATIC could be distributed as rewards through the airdrop.
Regarding any potential token lockup provisions, there is currently no information available regarding such restrictions.