In Q2, Robinhood Experienced an 18% Sequential Decrease in Its Crypto Revenue, Which Amounted to $31 Million
According to its most recent earnings release, Robinhood, the online trading platform, revealed that its revenue from crypto trading in the second quarter was $31 million.
This marked an 18% decrease from the $38 million reported in the preceding quarter.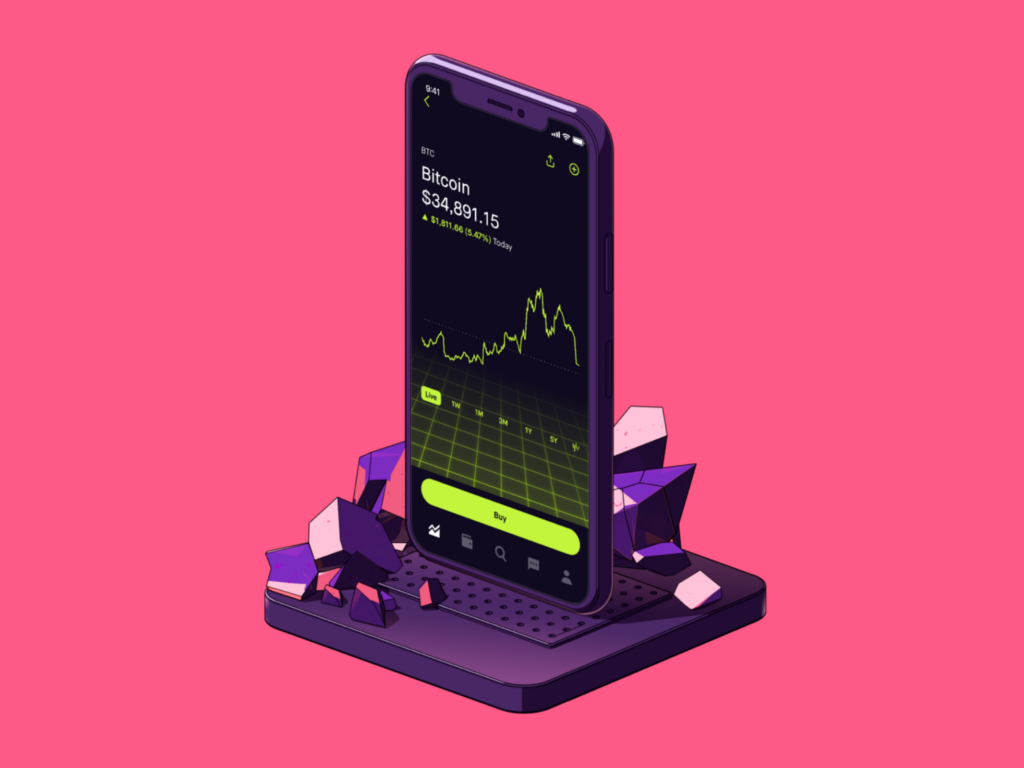 This Q2 crypto trading revenue accounted for 16% of the total trading revenue across all categories, which experienced a 7% sequential decline to $193 million.
The company also disclosed that it had $11.5 million in crypto assets under custody, matching the amount held at the close of the first quarter.
In June, Robinhood decided to discontinue support for tokens listed as securities in the SEC's legal actions against cryptocurrency exchanges Binance and Coinbase.
These tokens included Cardano (ADA), Polygon (MATIC), and Solana (SOL).
Presently, the trading platform provides services for trading 15 different cryptocurrencies, including popular ones like bitcoin (BTC), ether (ETH), dogecoin (DOGE), and avalanche (AVAX).
For the overall second quarter performance, Robinhood reported earnings per share of $0.03 on a revenue of $486 million.
These results surpassed analyst expectations, which predicted a loss of $0.01 per share with revenue reaching $473 million.
Despite the positive performance this year with a 54% increase in share prices, Robinhood's stock experienced a 7.5% decline to $11.50 during after-hours trading on Wednesday.
Semafor Reports That Binance May be at Risk of U.S. Fraud Charges, But Prosecutors Are Concerned About The Potential Consequences of a Bank Run
According to a report from Semafor, Binance, the cryptocurrency exchange, is potentially facing fraud charges from the U.S. Department of Justice.
However, prosecutors are carefully considering their options due to concerns about triggering a bank run similar to the one seen with FTX.
This information is based on sources familiar with the situation.
In response to the news, both the price of bitcoin (BTC) and Binance's BNB token experienced immediate declines.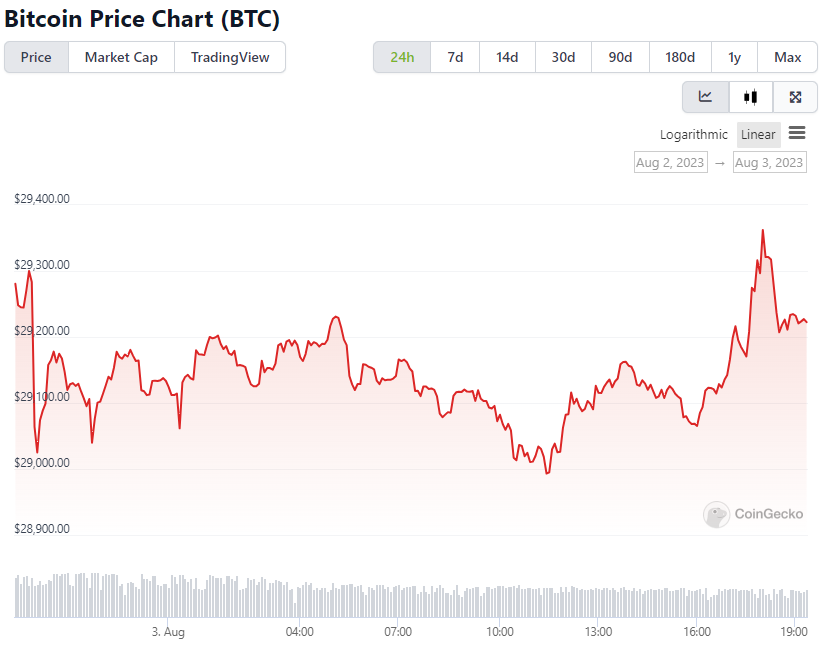 The U.S. authorities are apprehensive about the possible negative consequences an indictment could have on the broader cryptocurrency industry.
As a result, they are contemplating alternatives such as imposing fines or establishing deferred or non-prosecution agreements.
These insights were provided by insiders to Semafor.
It had already been publicly disclosed that U.S. officials were closely examining Binance. Earlier this year, the Commodity Futures Trading Commission (CFTC) took legal action against both the company and its founder and CEO, Changpeng "CZ" Zhao, for intentionally evading U.S. regulations.
The potential ramifications of FTX's collapse last year, as well as the historical precedent in traditional finance where the failure of prominent institutions—like Lehman Brothers in 2008—had far-reaching repercussions for the entire industry, highlight the risks associated with pursuing a systematically important entity.
Binance holds the distinction of being the world's largest cryptocurrency exchange.
FTX's downfall resulted in the loss of billions of dollars in cryptocurrency market value, negatively impacting the industry's reputation and leading to the bankruptcy of Genesis's significant lending operation (which, similar to CoinDesk, is owned by Digital Currency Group).
Beeple Makes Edgy Move by Acquiring CryptoPunk NFT for $208K
The artist behind the record-breaking sale of the most expensive non-fungible token (NFT) has ventured into a new territory by acquiring his first profile-picture (PFP) NFT.
In an intriguing turn of events, Mike Winkelmann, widely recognized as Beeple, recently made a notable purchase of CryptoPunk #4953 for 113.7 ETH, amounting to $208,000 based on Etherscan's data.
This acquisition came after Beeple expressed his interest in owning a punk-themed NFT in a tweet last week, admitting it was his first foray into the PFP world.
He even sought advice from his followers regarding the best features for his punk selection.
While Beeple didn't immediately confirm his acquisition, a tweet by CryptoPunks Brand Lead Noah Davis hinted at a conversation discussing Beeple's NFT purchase.
This adds a circular element to Davis' journey, having been involved in Beeple's previous monumental art sale at Christie's.
The sale of Beeple's artwork "Everydays: The First 5,000 Days" reached a groundbreaking $69 million in March 2021.
Beeple later shared an original digital artwork titled "A Punk Is Born," where he portrayed himself as the new punk owner, with CryptoPunk #4953 featured prominently.
Beeple later announced his purchase in a Wednesday post, emphasizing the transformative impact of CryptoPunks on the notions of identity and ownership.
He highlighted the historical significance of this specific NFT both artistically and technologically, expressing his eagerness to engage with the vibrant community surrounding NFTs.
By selecting a rare punk characterized by traits like a mohawk, distinctive green clown eyes, and a red clown nose, Beeple secured a notable position as the highest bidder for an NFT within the last 24 hours, as reported by CryptoSlam.
The unique rarity of this punk is evident in the fact that only 2% of Punks feature the red clown nose, according to OpenSea's marketplace data.
Interestingly, only one other punk with this specific trait is currently listed at approximately 91.7 ETH ($169,800) on the marketplace.
Further analysis of blockchain data reveals that Beeple's newly acquired punk was previously owned by collector Twill, who purchased it for 109 ETH on February 4, 2022.
It's worth noting that at that time, the price of Ethereum was considerably lower, at $3,000, indicating a larger investment by Twill.
Beeple's journey into collecting NFTs is a recent development, but his involvement in digital art creation has been well-established.
Earlier this year, he established a studio in Charleston, South Carolina, aiming to foster in-person connections between digital art creators and collectors.
Coincidentally, Beeple's sculpture "Human One," which achieved a remarkable $29 million sale in 2021, is now on display for the first time in the United States at the Crystal Bridges Museum in Arkansas.