Bitcoin Remains Slightly Below $31K Following a Better-Than-Expected Improvement in U.S. Inflation
According to the Bureau of Labor Statistics (BLS), the U.S. inflation rate, as measured by the Consumer Price Index (CPI), decreased from 4.0% in May to 3.0% in June on a year-over-year basis.
This decline was slightly better than the expected drop to 3.1%.
In response to this report, the price of bitcoin (BTC), which had been trading between $30,000 and $31,000 in recent days, experienced a modest increase to $30,900 immediately after the release.
However, it later retraced those gains and returned to just below $30,800.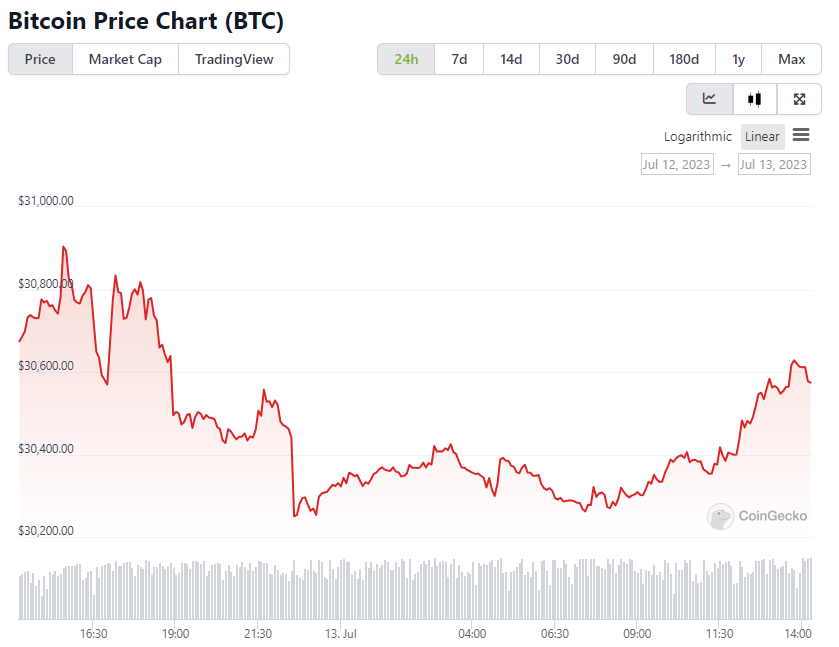 The core CPI, which excludes volatile food and energy prices, also decreased from 5.3% to 4.8% year-over-year, surpassing the forecasted decline to 5.0%.
On a monthly basis, the core CPI in June was 0.2%, lower than May's 0.4% and the projected 0.3%.
This report indicates that headline inflation continues to decline, with June's 3% marking a decrease from the peak of 9.1% in 2022.
Notably, the core inflation rate, which is closely monitored by the Federal Reserve, finally showed some movement, declining to 4.8% from 5.3% and reaching its slowest pace since October 2021.
Despite the positive inflation news, both the markets and the Federal Reserve are still anticipating another interest rate hike.
The Federal Open Market Committee (FOMC), responsible for setting rates, is expected to make a decision during its meeting later this month.
The CME's FedWatch tool currently indicates a 91.1% probability of a rate increase at the July 25-26 meeting.
While Bitcoin's reaction to the inflation data has been minimal, traditional markets have experienced movement.
The U.S. 10-year Treasury yield decreased by 6 basis points to 3.91%, while the 2-year yield dropped by 14 basis points to 4.73%.
The dollar index also declined by 0.5%, while stock index futures suggest a nearly 1% gain at the market's opening.
U.S. Government Transfers Bitcoin Worth $300M Associated with Silk Road: On-Chain Data
According to data from blockchain transactions, two wallets associated with the U.S. government and connected to the confiscation of crypto assets from the Silk Road have initiated three separate transactions, moving over $300 million worth of Bitcoin (BTC) on Wednesday morning.

Following the transfer, the price of Bitcoin experienced a 0.8% decrease, dropping to $30,480.
However, it has since rebounded to $30,660 at the time of this statement.
Bitcoin's block explorer reveals that the government-controlled wallets collectively sent 9,825 bitcoins, equivalent to $301 million.
It is worth noting that the same wallet was responsible for transferring more than $1 billion worth of Bitcoin in March, an action that caused a significant decline in the value of various cryptocurrencies.
Additionally, in March, the U.S. government sold 9,861 bitcoins for $216 million after seizing 50,000 bitcoins associated with the Silk Road marketplace in November.
Crypto Wallet by Coinbase Now Includes Messaging Feature
Coinbase, the publicly traded cryptocurrency company, has announced the addition of an encrypted messaging feature to its crypto wallet product.
This new functionality enables communication between any two Ethereum addresses, as long as they are connected to the same messaging framework called XMTP, a communications protocol.
While Coinbase is not the first crypto wallet manufacturer to explore Web3 messaging, its integration is undoubtedly the most extensive.
With 1.3 million users having usernames on its wallet platform, the potential reach of messageable Ethereum addresses is even larger, including all users on the Web3 social platform Lens.
According to Siddharth Coelho-Prabhu, the Director of Product Management at Coinbase, the company allows users to effortlessly transfer their conversations from any of the approximately 450 applications built on XMTP to Coinbase Wallet.
The infrastructure employed by Coinbase Wallet ensures that messages are fully permissionless and interoperable while granting users complete ownership of their messages and transactions through their personal on-chain identity.
Notably, although the messages are sent to and from crypto wallets, they are not recorded on a blockchain as asset transfers are.
Instead, XMTP messages traverse a network of nodes controlled by XTMP Labs, which is currently a permissioned network but aims to become decentralized in the future.
Google Play Policy Update Embraces Tokenized Digital Assets, Enabling Inclusion of NFTs in Apps and Games
In a significant policy update, Google Play has announced its decision to permit developers to integrate digital assets like non-fungible tokens (NFTs) into their applications and games available on the platform.
To ensure transparency, companies offering the option to purchase, sell, or earn tokenized assets will be required to disclose the presence of blockchain-based elements in their apps through the Play Console.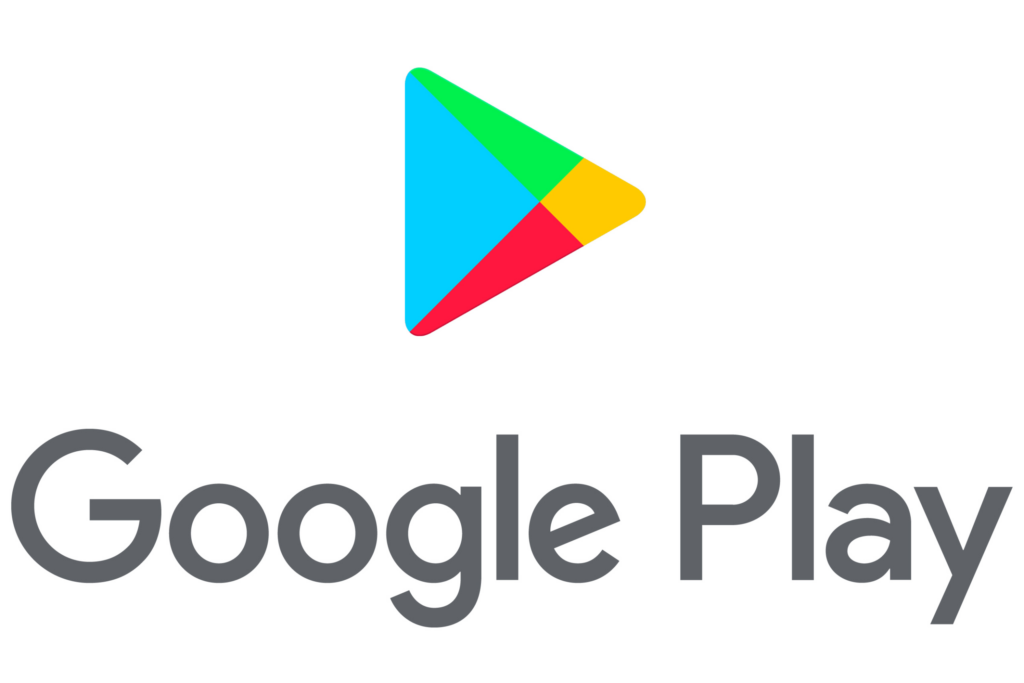 Joseph Mills, Group Product Manager at Google Play, emphasized that this change would empower partners to reimagine traditional games by incorporating user-owned content and enhance user loyalty through the provision of unique NFT rewards.
One of the collaborators in developing this new policy was Reddit, which achieved tremendous success with its Avatar NFTs.
Matt Williamson, Senior Engineering Manager at Reddit, stated that the updated guidelines aim to establish a fair environment that fosters user trust and responsible utilization of blockchain technology.
Mills' blog post emphasized the significance of user trust and outlined that while tokenized assets are intended to enrich and enhance user experiences, developers are prohibited from promoting or glamorizing any potential earnings from gaming or trading activities.
This ensures compliance with Google Play's existing policies on real-money gambling, games, and contests.
Consequently, apps that do not meet the eligibility criteria for gambling-related activities cannot endorse the purchase of in-game items such as "loot boxes" for a chance to win NFTs.
Previously, Google's policy regarding blockchain-based apps had been perceived as opaque, resulting in games like "Bitcoin Blast" being removed from the Play Store in 2021 without clear explanations.
In 2018, the platform banned crypto mining apps, and this rule remains unchanged under the new guidelines.
Nonetheless, the company has recently displayed a more favorable attitude towards Web3 technologies, as evidenced by the inclusion of ArDrive Mobile, a decentralized data storage app, in the store in 2022, and the availability of Axie Infinity: Origins in selected Google Play markets.
Moreover, in April 2023, Google Cloud announced an initiative to support Web3 developers in accelerating their startup ventures.
A spokesperson from Google Play informed CoinDesk that users may witness the initial testing of these new experiences in late summer, as they collaborate with a select group of developers.
The full implementation of the new policy is scheduled for later this year.