Nearly $130 Million Was Illicitly Obtained by Exploiting Multichain Bridges That Connect Fantom, Moonriver, and Dogechain
The cross-chain router protocol Multichain has suffered an exploit resulting in the loss of approximately $130 million, as an attacker drained funds from multiple token bridges. Multichain announced on Twitter that the assets locked in the Multichain MPC address were irregularly moved to an undisclosed address.
The team is currently investigating the incident and has advised users to cease using Multichain services and revoke any contract approvals associated with Multichain.
The unexpected outflows significantly depleted Multichain's Fantom bridge, which held substantial amounts of wBTC, USDC, USDT, and several altcoins.
The combined value of these assets exceeded $130 million.
On-chain analysts characterized the activity as highly unusual, prompting Fantom Foundation CEO Michael Kong to express his intention to investigate the matter.
Multichain has been facing mounting pressure for more than a month due to technical failures and the absence of its CEO.
The unexplained outflows from Multichain's Fantom, Moonriver, and Dogecoin bridge contracts raised concerns on crypto Twitter, fueling speculations of a potential hack. Attempts to obtain comments from Multichain were unsuccessful.
Binance CEO Changpeng 'CZ' Zhao clarified that the exploit does not impact Binance users. In a tweet, he stated, "Looks like another hack happened on Multichain. This DOES NOT affect users on Binance itself. We swapped all assets out and closed deposits a while back. Regardless, we offer our assistance in helping with the situation."
The assets transferred from the Multichain Fantom bridge include approximately $20 million worth of altcoins like DAI, LINK, and USDT, which were sent to the address 0x9d57. Additionally, there were outbound transfers of 1,023 wBTC (equivalent to approximately $30.9 million), 7,214 wETH (approximately $13.6 million), and $57 million USDC to two separate addresses.
Multichain's Moonriver bridge contract experienced token outflows totaling $6.8 million, with nearly all of its wBTC, USDT, USDC, and DAI being sent to the address 0x48BeAD.
The Dogecoin bridge associated with Multichain witnessed outflows of over $600,000 in USDC.
Twitter Users Can Now Purchase NFTs Using Inspect's Browser Extension
NFT Inspect, a widely-used tool for analyzing and engaging with non-fungible tokens (NFTs), is teaming up with MoonPay, a Web3 infrastructure company, to enable Twitter users to buy NFTs and cryptocurrencies through its Chrome browser extension.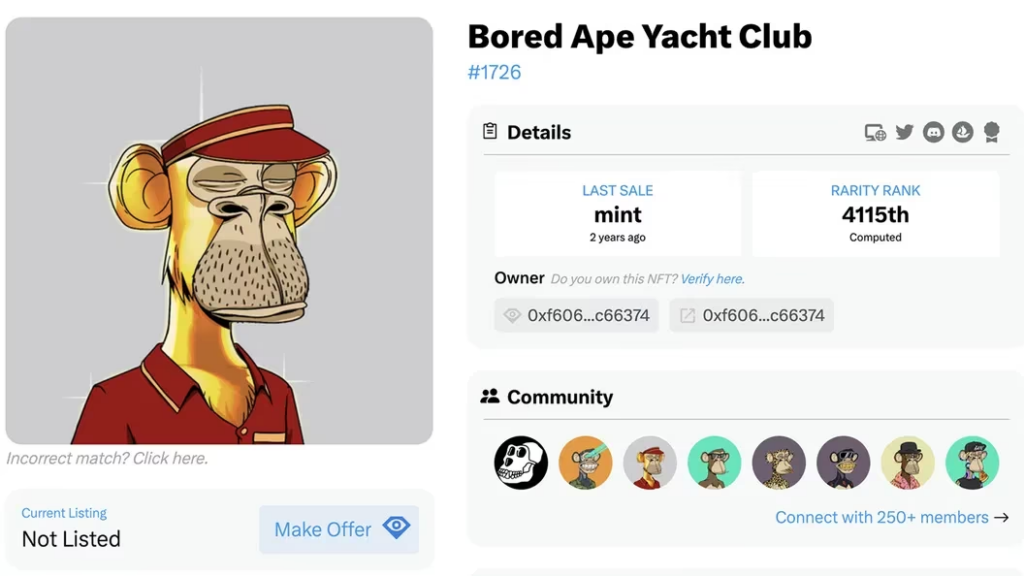 Last month, Inspect launched a new extension that offers real-time data on popular NFT collections used as Twitter profile pictures (PFPs).
The Twitter NFT Search tool, available in beta as a web version, allows users to explore the different ways NFTs are utilized on Twitter and provides blockchain data analysis of the collections.
The partnership with MoonPay will allow NFT Inspect users to purchase various cryptocurrencies using MoonPay's payment infrastructure and subsequently use them to buy NFTs.
MoonPay supports payment methods like debit cards, Apple Pay, Google Pay, and local bank transfers.
Ivan Soto-Wright, CEO and co-founder of MoonPay, expressed that the collaboration aligns with their shared vision of promoting widespread crypto adoption and creating an inclusive digital payments ecosystem.
NFT Inspect, which experienced a revival under new ownership in March after initially announcing its closure in January, has been expanding its range of tools for assisting NFT traders in monitoring market trends.
It recently joined forces with Polygon Labs to drive adoption.
MoonPay has also been establishing partnerships, including a collaboration with Mastercard in June 2022, enabling customers to directly purchase NFTs from various marketplaces like LooksRare and Magic Eden without the need for prior cryptocurrency acquisition.
According to The New York Times, Autograph, The NFT Startup Founded by Tom Brady, is Altering Its Strategy in Response to Challenges
According to a recent report from the New York Times, Tom Brady's NFT startup venture is undergoing a strategic shift due to struggles encountered during the bear market over the past year.
The company's revenue declined in 2022, coinciding with the overall downturn in the digital asset market.
This information was provided by an individual familiar with the firm's financial situation. Autograph has implemented layoffs, letting go of more than 50 employees, as reported by Insider in May and confirmed by the Times.
Autograph was co-founded by Tom Brady in 2021 with the objective of assisting celebrities in selling NFTs to their fan base.
In early 2022, the company raised $170 million in Series B funding.
However, Autograph is now modifying its approach to concentrate on helping celebrities cultivate loyalty among their fans, opting for a broader focus.
The Times also revealed that the company has removed some cryptocurrency-related language from its marketing materials.
Tom Brady's involvement with the cryptocurrency industry has faced challenges due to his endorsement of FTX, a now-bankrupt exchange.
As a brand ambassador, Brady received approximately $30 million worth of shares from FTX, which has negatively impacted his crypto reputation.
Moreover, Brady, his ex-wife Gisele Bundchen, and basketball star Stephen Curry, who were also FTX endorsers, are facing legal action from FTX investors who claim they were misled.
At the time of this story's publication, Autograph had not responded to a request for comment.