Bitcoin Maintains Its Position Above $30K While Investors Eagerly Anticipate a Historically Robust July And Keep a Close Watch on Options Expiry
On Monday, the largest cryptocurrency in terms of market capitalization was trading around $30,165, experiencing a 0.9% decline over the past 24 hours.
This drop came after reaching higher levels last Friday when Bitcoin surged to a one-year peak above $31,300.
The initial boost from BlackRock and other financial giants filing for multiple spot bitcoin offerings, which drove up the asset's value, waned as investors faced the reality that SEC approval was still months away, if not longer, and macroeconomic indicators remained uncertain.
However, in a report published on Sunday, Markus Thielen, the head of research for crypto service provider Matrixport, highlighted the historically strong performance of July, citing returns of 24%, 20%, and 27% in the past three years.
Thielen expressed optimism, stating that there is a high probability of Bitcoin experiencing a 10-20% increase in the next 30 days.
He projected Bitcoin to potentially reach $33,000 to $36,000 by August.
Thielen also noted that Bitcoin had followed a pattern of rising by approximately $10,000 this year before experiencing a $5,000 correction.
This trend occurred after the U.S. banking crisis in March when BTC dropped to $20,000 from a high of $25,000 and following the recent SEC lawsuits against crypto exchanges Binance and Coinbase, which caused a decrease from $30,000 to $25,000.
According to Thielen, the expectations of Bitcoin ETFs approval will attract more U.S. institutions and retail investors to enter the space, potentially driving the price toward $35,000.
Matrixport had previously predicted that Bitcoin would reach $45,000 by the end of the year. Thielen also highlighted that Bitcoin's strongest rallies typically occur during U.S. trading hours, indicating active involvement from U.S. institutions and dispelling the notion that "Crypto is dead in the U.S." as a misconception.
As the market approaches the expiry of Bitcoin options contracts on Friday, the price of Bitcoin could experience additional upward momentum or face a decline afterward.
The expiry could trigger dealers to buy cryptocurrency in both spot and futures markets, leading to an exaggerated price rally known as a gamma squeeze.
Conversely, a potential decline below $30,000 could force dealers to sell.
Ether, the second-largest cryptocurrency by market value, was trading at around $1,854, showing a decline of approximately 2.2% from Sunday. Katie Talati, head of research for crypto asset management firm Arca, stated in an interview that a developer proposes to increase Ethereum's maximum validator balance from 32 ETH to over 2,000 should not necessarily impact the price of ETH, considering it as a long shot.
Other major cryptocurrencies experienced mostly negative performance, with ADA and SOL (tokens of Cardano and Solana, respectively) both down over 4%. Bitcoin Cash, however, was an exception, rising nearly 16% to achieve a new one-year high. BCH, which emerged from the original Bitcoin blockchain, extended its rally to over 100% since being listed on the institutional-backed crypto exchange EDX Markets.
U.S. equity markets started the week with declines, as the tech-focused Nasdaq Composite and S&P 500 closed down 1.1% and 0.4% respectively. The yield on 10-year U.S. Treasuries and the safe-haven asset gold experienced slight increases.
Katie Talati from Arca expressed cautious optimism regarding investors' enthusiasm following the recent filings for spot Bitcoin ETFs. She mentioned that the bigger challenge lies in the realization that ETF approval may still be far away, considering the SEC's strong anti-crypto stance. However, Talati noted that there might be some pressure on regulators to approve such vehicles
MetaBirkins NFT Maker Prohibited by Federal Judge from Permanently Selling Collectibles Based on Birkin Bags
A federal judge has issued a permanent ban on a non-fungible token (NFT) maker, preventing them from selling digital art collectibles modeled after Hermes' renowned Birkin bags.
This decision concludes a lengthy legal battle that serves as a cautionary tale for NFT creators.
Judge Jed Rakoff, presiding over the case in the U.S. District Court for the Southern District of New York, has ordered Mason Rothschild and his associates to cease minting or selling MetaBirkins NFTs, as well as refrain from using associated online domains.
Furthermore, the judge reaffirmed the jury's findings that Rothschild, the creator of the collection, deliberately deceived consumers regarding the connection between his digital art pieces and Hermes' luxury bags.
"In essence, the jury determined that Rothschild was nothing more than a fraudster," stated Judge Rakoff in a filing on Friday.
This permanent injunction serves as the final ruling in the protracted lawsuit.
However, Rothschild may have the option to appeal the decision.
The MetaBirkins NFT collection, consisting of 100 digital art collectibles, garnered significant attention upon its release in December 2021, amassing over $1 million in sales, according to Reuters.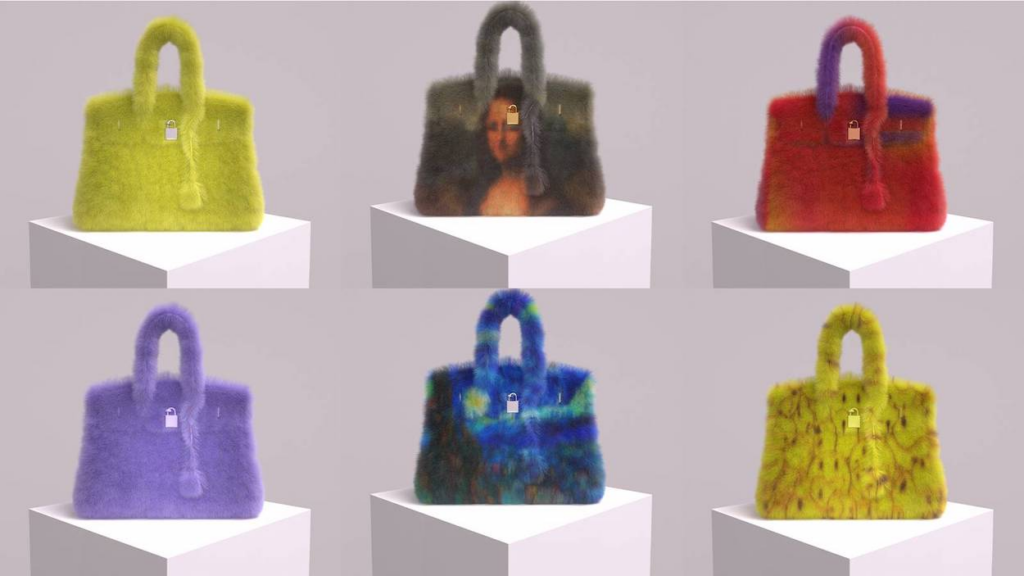 However, French fashion house Hermès International filed a lawsuit against the creator of MetaBirkins NFT in January 2022, claiming that the Birkin-inspired collection infringed upon its intellectual property rights.
In February, a jury sided with the luxury handbag maker, granting them $133,000 in damages.
Rothschild's defeat against Hermes serves as a warning to other creators in the relatively unregulated NFT space, where instances of intellectual property infringement are not uncommon.
In recent months, NFT analytics firm bitsCrunch exposed the unauthorized use of McDonald's iconic golden arches logo in the popular NFT collection called Coodles. Similarly, last year Nike sued sneaker reseller StockX for selling unauthorized images of its sneakers as NFTs.
Toolkit for Constructing Ethereum Rollups Released by ZkSync Developer
Matter Labs, the company responsible for the newly launched zkSync Era blockchain, has unveiled a comprehensive set of tools to assist blockchain developers in effortlessly constructing networks powered by zero-knowledge (ZK) proofs.
Known as ZK Stack, the software development toolkit (SDK) introduced by Matter Labs enables developers to establish new "hyperchains" based on zkSync Era's underlying codebase.
Anthony Rose, Matter Labs' Senior Vice President of Technology, explained that the objective is to provide an all-in-one toolkit for deploying hyperchains, facilitating the creation of a future internet of value.
This interconnected network of permissionless systems aims to scale Ethereum and overcome the challenges posed by high transaction fees on the layer 1 Ethereum chain, particularly during periods of heavy network congestion.
Rollups like zkSync Era have emerged as a favored solution for users seeking faster, more affordable transactions with comparable security assurances when interacting with applications within the Ethereum ecosystem.
Matter Labs joins Optimism and Arbitrum as part of the Ethereum rollup teams that seek to democratize access to their technology, aligning with the crypto industry's open ethos. While the motivation behind ZK Stack is not primarily commercial, it serves as a means for Matter Labs to attract more developers into the zkSync Era ecosystem.
Launched in March 2023, zkSync Era became one of the pioneering general-purpose layer 2 blockchains to utilize zero-knowledge (ZK) proofs.
Its ecosystem recently surpassed $500 million in circulating assets, positioning it as the third-largest Ethereum layer 2 in terms of total value locked (TVL), according to L2beat.
Azuki Reveals Its Latest Addition to The NFT Ecosystem With The Launch of The Innovative 'Elementals' Collection
Azuki, a well-known and highly regarded collection of non-fungible tokens (NFTs), is expanding its offerings with a new collection inspired by the elements present in the Azuki ecosystem.
The upcoming release, called Azuki Elementals, will consist of 20,000 NFTs representing the four elemental themes of earth, fire, lightning, and water.
The collection features NFTs with varying degrees of rarity, which will be unveiled during the minting process.
The sale of Azuki Elementals will commence on Tuesday through a Dutch Auction, starting at a price of 2 ETH (approximately $3,800).
Initially, the sale will be accessible exclusively to Azuki NFT or BEANZ holders, which is another derivative collection associated with Azuki.
Every five minutes, the price will decrease by 0.1 ETH (or $187) until all the remaining 10,000 Elementals NFTs are sold.
As part of a special event called "Follow the Rabbit" held in Las Vegas, a portion of the new collection was airdropped to existing Azuki holders last Friday.
Participants received an undisclosed Azuki Elemental NFT and a soulbound token to commemorate the occasion.
Charlie G., an Azuki holder who attended the event, expressed admiration for the quality of the trailer launched in Vegas, stating that Azuki has managed to captivate the entire NFT space with its unique approach, surpassing the norms observed in other NFT projects.
At the time of writing, Azuki's floor price on the secondary marketplace OpenSea stands at 15.3 ETH (approximately $29,000), with a trading volume of 569,795 ETH (just over $1 billion). BEANZ, on the other hand, has a floor price of 1.28 ETH (or $2,400), and its trading volume is approximately $300 million.
In a previous auction held in October, Azuki generated $2.5 million in sales volume by auctioning eight golden skateboards linked to "physical backed tokens."