Fahrenheit emerges as the successful bidder to acquire the assets of insolvent crypto lender Celsius
Fahrenheit, a consortium in the cryptocurrency sector, has successfully secured the bid to acquire the insolvent lender Celsius Network.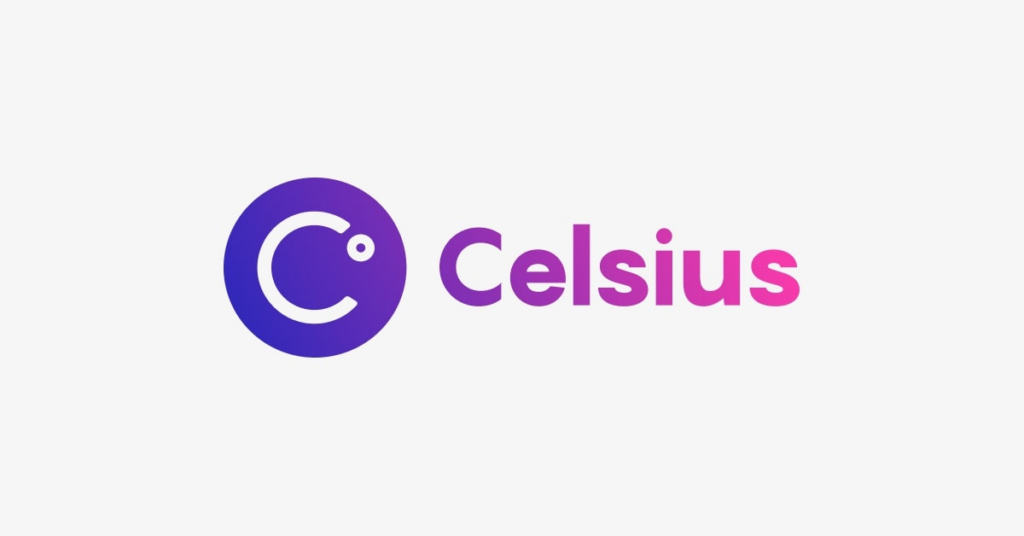 According to court documents filed in the early hours of Thursday morning, Celsius Network's assets were previously valued at approximately $2 billion.
The consortium, which includes venture capital firm Arrington Capital and miner US Bitcoin Corp, will obtain Celsius's institutional loan portfolio, staked cryptocurrencies, mining unit, and additional alternative investments.
To solidify the deal, Fahrenheit is required to pay a $10 million deposit within three days, as indicated in the court filings.
Following an extensive auction process, Fahrenheit emerged as the winning bidder, while the Blockchain Recovery Investment Consortium, comprising Van Eck Absolute Return Advisers Corporation and GXD Labs LLC, was selected as the backup option.
Rival bidder NovaWulf, previously considered the frontrunner, lost out in the process.
As per the agreement, the newly formed company will receive liquid cryptocurrency valued between $450 million and $500 million.
Additionally, US Bitcoin Corp will develop various cryptocurrency mining facilities, including a new plant with a capacity of 100 megawatts.
Although Celsius and a committee of creditors have accepted the bid, regulatory approval is still required to finalize the acquisition.
Several months ago, Bankruptcy Court Judge Martin Glenn cautioned that "regulatory roadblocks" could hinder the sale of Celsius, similar to how it disrupted the acquisition of another bankrupt lender by crypto exchange Binance.US.
In April, the purchase of $1 billion in assets from the bankrupt Voyager by Binance.US was abruptly terminated after federal officials appealed the sale, citing concerns over the "hostile and uncertain regulatory climate" in the United States.
Celsius filed for bankruptcy in July of the previous year after a sharp decline in cryptocurrency prices led to a bank-run-like rush of withdrawals, exposing significant liquidity issues within the platform.
The collapse of Celsius served as a precursor to subsequent failures in the crypto industry, including the downfall of several prominent crypto exchanges, lenders, and venture capital firms, which plunged the industry into a prolonged period of instability.
Despite delays and technical issues, the NFT sale of Nike OF1 has exceeded $1 million
Nike's debut of its non-fungible token (NFT) sneaker collection on the .SWOOSH Web3 platform has generated over $1 million in sales, despite persistent delays and technical challenges that impacted the user experience.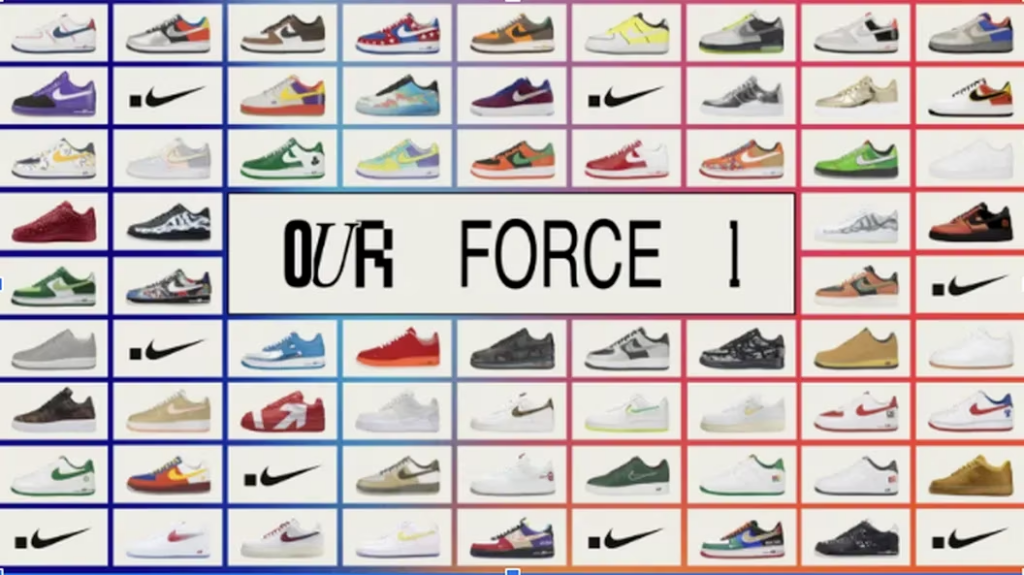 The much-anticipated release of Nike's virtual creations was initially slated for May 8 but faced delays, finally commencing on May 15.
The first phase of sales, called "First Access," was exclusively available to a selected group of users who received "posters" as early entry tickets.
Nike distributed a total of 106,453 posters to its earliest members within the .SWOOSH community.
Following the initial phase, the "General Access" sale started on May 24, with a two-week delay from the original date of May 10.
The purpose was to sell any remaining NFTs from the inventory of 106,453.
According to Polygonscan, as of Thursday afternoon, more than 66,000 NFTs had been sold.
Each NFT was priced at $19.82, paying homage to the year of the Air Force 1 sneaker's debut. This indicates that Nike has generated approximately $1.3 million in sales thus far, with the sale still ongoing and ending on June 1.
Despite the promising initial figures, the launch experienced multiple delays due to technical and traffic issues, leading to frustration among eager buyers who found the process cumbersome.
Nike has acknowledged slower sales progress than expected in their updates.
Unlike popular physical Nike sneaker releases that often sell out within minutes, over one-third of the OF1 NFTs remain available for purchase.
Binance to Introduce NFT Loan Functionality
Binance's marketplace is set to introduce a novel feature, enabling users to obtain Ethereum loans by utilizing their non-fungible tokens (NFTs) as collateral.
This new service, called Binance NFT Loan, aims to bring the advantages of decentralized finance (DeFi) to the Binance NFT community, allowing individuals to leverage high-value NFTs to borrow cryptocurrencies, starting with ETH.
Binance emphasized that the feature will offer competitive interest rates, immediate liquidity, gas fee exemptions, and liquidity protection.
The loan mechanism operates on a "Peer-to-Pool" model, with Binance acting as the loan pool provider.
The NFT loan feature, slated for launch on Friday, will initially support Ethereum loans exclusively, accepting NFTs from prominent collections such as Bored Ape Yacht Club (BAYC), Mutant Ape Yacht Club (MAYC), Azuki, and Doodles.
Binance has plans to introduce additional options in the future.
Mayur Kamat, Binance's head of product, stated that the new feature will provide NFT holders with fresh liquidity options, enabling them to participate in the market while retaining ownership of their cherished NFTs.
Kamat further remarked that Binance has incorporated a range of features, transforming the platform into a comprehensive hub for NFT trading and financial services.
To stay competitive in the ever-evolving crypto space, Binance has been actively expanding its NFT offerings.
In March, the platform launched the beta version of "Bicasso," an AI-powered NFT generator. Furthermore, in May, Binance announced its forthcoming support for Bitcoin NFTs, aligning with the latest industry trends.
The individual responsible for the attack on Tornado Cash DAO has initiated the transfer of Ether and TORN tokens
According to blockchain data, the individual responsible for taking over Tornado Cash DAO has apparently initiated the transfer of their unlawfully acquired tokens.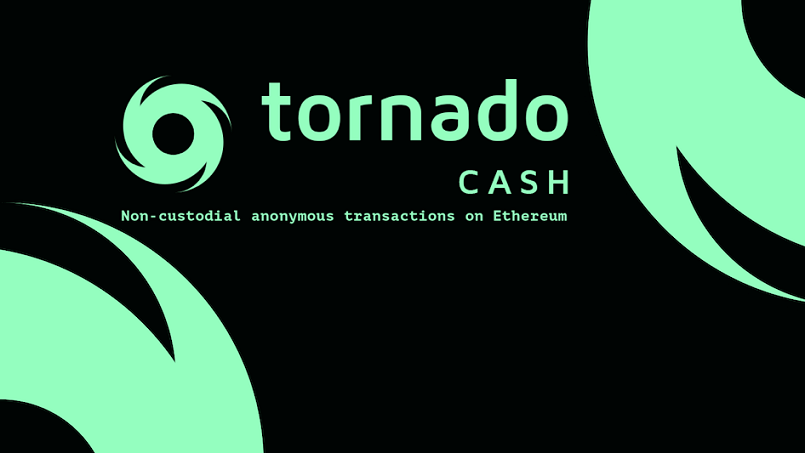 On Wednesday night, addresses linked to the attacker carried out two transactions using the Tornado Cash protocol, moving 100 ether (ETH) and 38,000 torn (TORN) tokens.
The attack, which occurred on Saturday, resulted in the unidentified attacker gaining control of the DAO, including its operations, funds, and future plans.
Currently, the attacker holds more than 20 ether ($35,684) in their wallet and maintains access to potentially all of Tornado Cash's treasury funds.
The attacker deployed a malicious proposal that concealed a code function enabling them to acquire fake votes.
These votes can now be utilized to manage certain aspects of Tornado Cash, such as torn tokens held in the main governance contract or the withdrawal of locked torn tokens.
DAOs, or decentralized autonomous organizations, enable token holders to lock their holdings as votes for proposing changes to a project.
These changes can include the allocation of treasury funds for the project's benefit or expansion onto other networks.
It's important to note that this attack does not impact the functioning of the actual Tornado Cash protocol, which allows users to obfuscate or conceal the movement of funds and crypto addresses.
Fortunately, there is still hope for Tornado Cash.
The attacker submitted a proposal to reverse all malicious alterations made during the takeover, causing a 10% increase in torn prices at the time.
The proposal is expected to pass when voting concludes on May 26, although the timing of its execution remains unclear. If successful, the malicious code will be removed, and the governance of Tornado Cash's DAO will be returned to token holders.
DappRadar reports that Blend dominates the NFT lending market with an impressive 82% market share
According to DappRadar's recent report, Blend, the lending platform launched by leading non-fungible token (NFT) marketplace Blur, has quickly gained dominance in the market, capturing 82% of the total lending volume.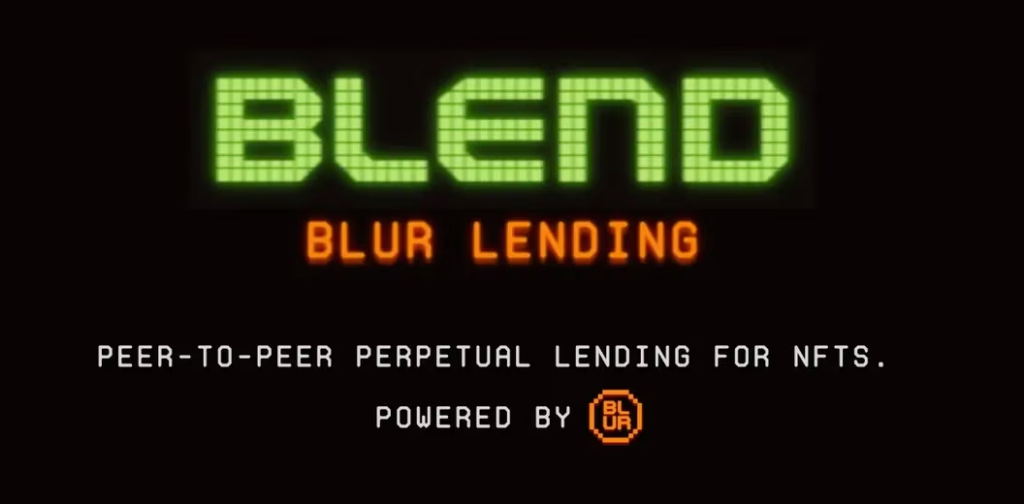 Within its first 22 days of operation, Blend generated a trading volume of approximately 169,900 ETH (equivalent to around $308 million).
This figure surpasses the overall trading volume of all NFT lending platforms combined, which reached approximately $375 million during the same period.
Blend experienced a significant surge in trading volume, with an impressive 3,945% increase since its launch, starting from 4,200 ETH (around $7.6 million) in lending volume.
The report also highlights a notable shift in the NFT market, with lending gaining traction as 46.2% of Blur's total trading volume now comes from lending activities.
However, the report raises concerns about the impact of Blend's high trading volume on market stability, price volatility, and the ability of traders to accurately predict price movements.
Additionally, the report discusses the increase in Blur's total value locked (TVL), which rose from $119 million to $146 million after the launch of Blend.
Nonetheless, it also highlights concerns about wash trading practices, with $19 million of wash trading observed in the past week alone, emphasizing the need for transparency and avoidance of manipulative practices in the NFT industry.
Despite some concerns, Blur's Blend has attracted significant trading volume, with over $120 million in the past week, surpassing its closest competitor, OpenSea, which recorded nearly $37 million.
OpenSea, however, maintains a higher number of active users, with nearly 59,000 compared to Blur's approximately 26,000.