What are soulbound tokens?
Soulbound tokens (SBTs) are non-transferable tokens that use blockchain technology to represent a person's identity. This could include any kind of data that makes up a person or business, such as government ID, employment history, driving license, and many others. The wallets that hold or disseminate these recordings are known as "souls."

SBTs (soulbound tokens) strive to transform the NFT concept into a token that is both unique and non-transferable, something that goes beyond money and bragging rights. An SBT symbolizes a person or entity's reputation, whereas NFTs represent assets and property. Additionally, unlike an NFT, once issued to a recipient's wallet, SBTs have no intrinsic value and cannot be traded.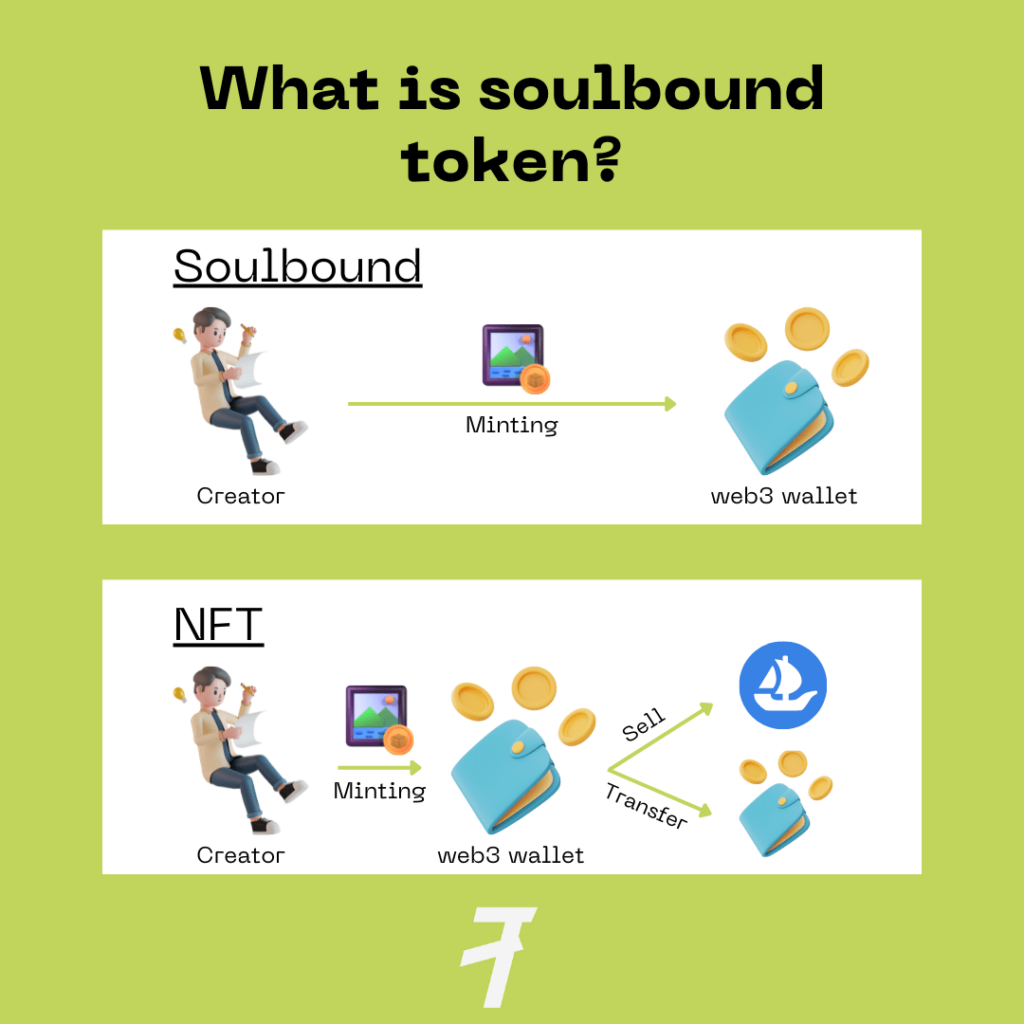 The SBT (soulbound token) concept was first presented by Ethereum co-founder Vitalik Buterin in May 2022. The "Decentralized Society: Finding Web3's Soul" whitepaper lays out the framework for a fully-decentralized society (DeSoc) governed by its people and explains how Soulbound tokens (SBTs) might serve as the everyday credentials we use.
What is SBTs purpose ?
Soulbound tokens (SBTs) have a lot of potential use cases in the everyday life. Starting from government documents and education history (certificates attesting to the passing of the necessary courses) to health records and many more!

Currently (September 2022), SBTs only exist on paper. Early SBT use cases, according to Glen Weyl, one of the co-authors who contributed to the initial SBT whitepaper, will exist by the end of 2022.
Conclusion
SBTs (soulbound tokens) are a popular subject in Web3. Theoretically, SBTs might let users build their own digital identities and evaluate others' on the blockchain. If an SBT can serve as Web3's "identification card", that needs to be shown.